Tissue Paper Water Color
Art and Craft Projects for Kids
This Tissue Paper Water Color Art Project will bring out the creativity in children!
Life gets so busy with school, sports, play dates and adult responsibilities so when there is an afternoon where nothing is scheduled and we have time to just hang out it feels truly special. On those days, when the little one looks up and says, "Let's do an art project," my heart is happy and I am ready to pull out the art supplies and get creative. Here is a simple Tissue Paper Water Color Art Project that will make your heart happy, too.
This post contains affiliate links. Please visit our disclosure page for more information.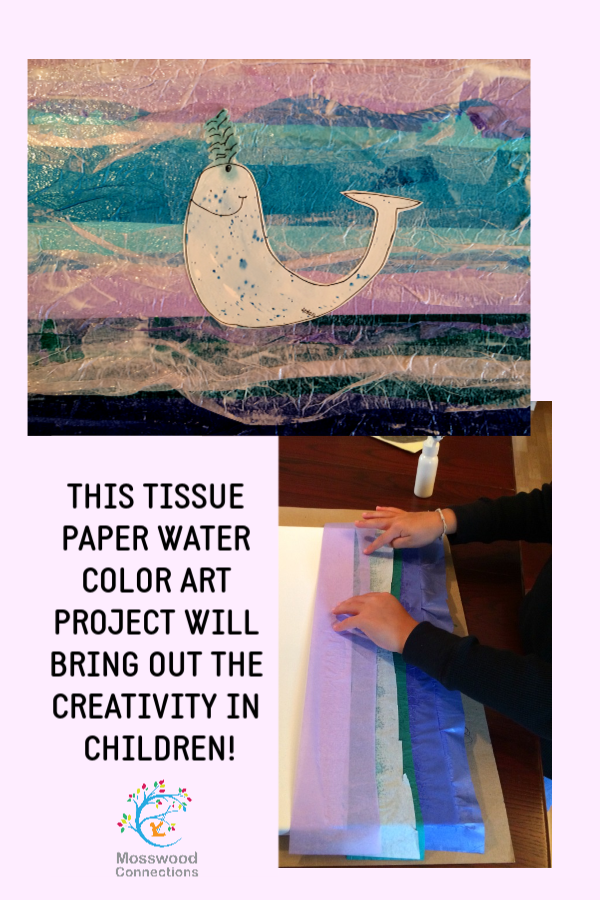 Target Skills for a Tissue Paper Water Color Art Project:
Fine motor, Visual planning, Creativity
Materials for a Tissue Paper Water Color Art Project:
Instructions for Tissue Paper Water Color Art Project:
Cut the tissue paper into strips and layer the strips on the canvas or heavy duty paper.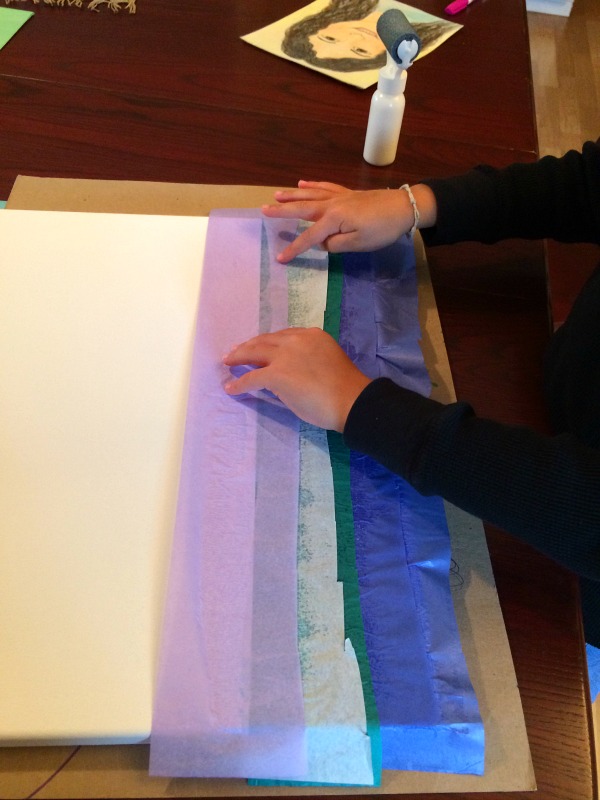 tissue paper water colors
Roll the mod podge or glue carefully over the tissue paper strips. Cover the canvas with plastic wrap.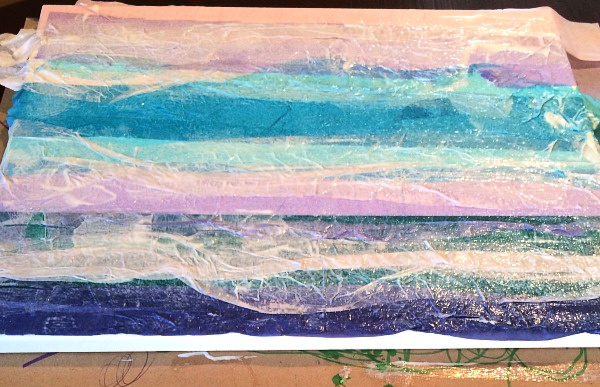 Tissue Paper Covered with Plastic Wrap Water Color Art Project Instructions
Draw a simple picture, young children can use stencils or pre-cut shapes. Watercolor the picture.
Allow to dry and then cut out and glue onto tissue paper background.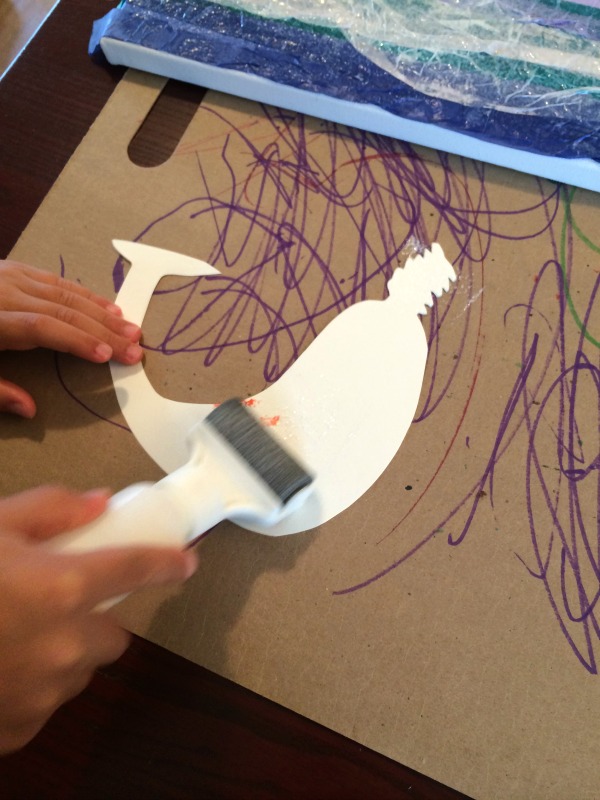 tissue paper water color roller
Extend the Activity Learn Something New!
A great way to extend this activity would be to have the children research whatever they chose to feature in their picture. Check out our educational online resources and get the kids excited about exploring their interests. We had so much fun learning about whales.
You will also like our Research for Kids Activity for ideas on how to motivate children to start researching their interests!